Bloglovin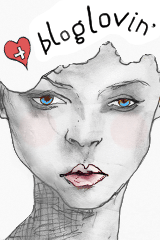 Follow my blog with Bloglovin

My Weight Loss Tracker
Created by MyFitnessPal - Free Weight Loss Tools


Monday, May 31, 2010
3:26 PM | Posted by CHarm Ming
|
Edit Post
I went shopping today with my mom. She's my enabler!.....Anyways I went to Lane Bryant, Belk, and Forever21.....Sidenote...I don't know if it's just me but today the forever 21 crew were just rude!....Ok nuff venting...Here's what I got:
Lane Bryant: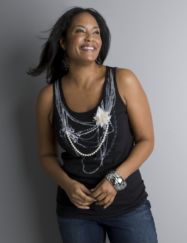 I just thought this top was the cutest! There is a little flower and a pearl chain attached to the shirt. The rest is just a design of chains printed on the shirt. Looking at it on the website I might would have just passed it up but in person and on....It is def cute. I paid $19.99 (minus some discounts...yay for discounts!)
I also got this from LB. (the open vest):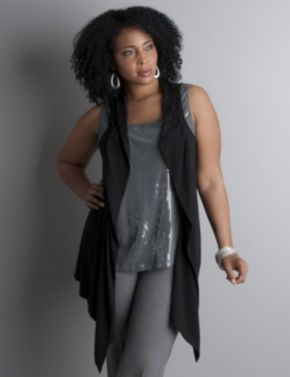 This is going to go nice with jeans, graphics tees, and whatever else I can come up with. :-D
My enabler bought a whole bunch of other stuff from this store which kind of ate up my shopping time. :-(
I did not buy this bag during this haul but I did buy it last week when the 40% off everything in store/online was going on. The bag was orignally $44.50 but I got it for $28 with tax. (yay)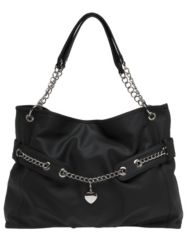 Now I need a wallet. *wink*
I bought two sets of the headbands because my mother wanted one. :-) The store I went into did not have a good selection of jewelry so sadly my time here was cut short. Plus it didn't help that one of the associates made me mad. GRRRRRRRR!....
Belk:
I bought a bag from Belk that was originally $68 but I got the bag for $18.31(75% off....OMG!!) with tax. The color I got is a beautiful
turquoise
color.
Here is a pic of the bag I bought....
Well, that's all I got this go 'round but I have stuff in the mail...lol ;-)
About Me
CHarm Ming
View my complete profile

Blog Lovin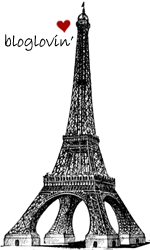 Follow my blog with bloglovin

Blog Archive