Bloglovin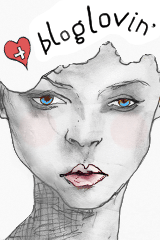 Follow my blog with Bloglovin

My Weight Loss Tracker
Created by MyFitnessPal - Free Weight Loss Tools


Tuesday, June 1, 2010
8:36 PM | Posted by CHarm Ming
|
Edit Post
I'm rather excited.....I ordered three wigs from clairhair.com
This one I ordered in the 1B/Purple. I really wanted to try something different. I have never had a short haired wig before. I have had short hair when I was relaxed. Now that I am natural my hair wont get as straight as a wig...Well I wont attempt to find out if it can as I don't want to have any heat damage. I did read the reviews on this wig and it seems like it will be a good first short wig for me. The pop of color will be exciting to try. For the price of $15.99 (minus a 20% discount taking the wig to 12.79..yay) I will give her a try. Because I placed two different orders, the shipping was charged $3.28 to this wig order bringing it to a total of $16.07. Great price for a cute doo!
FREETRESS EQUAL SYNTHETIC WIG HILSON
She sells for $15.99 (20% off brought her down to $12.79)
The next two wigs are futura lace front/back wigs. For anyone that doesn't know futura means you are suppose to be able to curl or straighten the hair. These wigs will be my first time at trying a lace front wig. I got lucky that I was able to purchase two wigs that have lace in front and back. That way I can put the hair up into a high pony and you shouldn't be able to tell it's a wig. We shall see.....
The first wig has beautiful loose curls. I was able to find a great tutorial on her on you tube. I just had to get it! My first choise in is a 1B(off black) but she could come in a 2(dark brown).....I think...lol. Either way I will rock her hard!
SENSATIONNEL SYNTHETIC EMPRESS NATURAL LACE FRONT WIG MEGAN
I got her on sale for $27.99 (with 30% off I paid $19.59).....I do know how to shop!
The next wig I was not able to find too many reviews on but I really wanted to get a straight wig. It made it easy to chose her because she was made of futura fibers so I can add curls to her if I wanted. My first color choice for her is a 1B(off black) or a 1(jet black). On one of the sites I went to, it stated she will be approx 22" at her longest strand. A little swing action is in order! ;-)
JANET SYNTHETIC LACE FRONT WIG BLACK PEARL ORCHID
I got her on sale for $30.39 ( with 30% off she was $21.27)...yay for discounts!!!!!
The last two wigs were in the same order so I only paid shipping of $3.28. With both wigs together plus shipping I paid a total of $44.14. This was an amazingly good price for two futura lace front/back wigs. All of these wigs were purchased during memorial weekend so the prices may have been lower than normal but there are other sites where you can check to see if you can beat the prices. Honestly speaking the Orchid wig was a couple of dollars cheaper on another site but they did not have a coupon code so in the end I would have paid more to purchase from them. I am happy with the price I paid and I can't wait to get them and do a review so stay tuned.
About Me
CHarm Ming
View my complete profile

Blog Lovin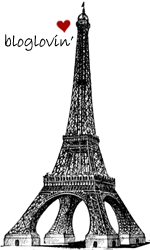 Follow my blog with bloglovin

Blog Archive