Bloglovin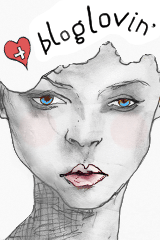 Follow my blog with Bloglovin

My Weight Loss Tracker
Created by MyFitnessPal - Free Weight Loss Tools


Sunday, November 14, 2010
I love DSW shoes. They often give GREAT coupons. I got a $20 off at least a $40 purchase. Wow!...I had to go shopping. Once you accumulate a certain amount of points you get certificates that pretty much work like money...$5, $10 and so on off of a purchase.....That kept me shopping. lol.... Here is what I bought...the price and what I paid for it....
Madden Girl Zany Boot
Black
Price: $59.95
Paid: $43.05
This shoe comes in 2 other colors. A grey and a brown (cognac). I originally wanted the brown but got tired of waiting for my size to come in. (It never did but size 10 did come back in stock the last time I checked) I am able to get the shoe up over my calf. It comes below knee level. With my calves I would have a hard time getting anything other than a tight to go inside of this boot. If you have smaller calves than you might be able to get a skinny jean to fit comfortably.

Dollhouse Chala Bootie
Rasp (site says Red)
Price: $44.95
Paid: $37.66
I fell in love with this shoe. When I ordered they only had 4 of size 11 in stock. By the end of the night they had 1. Needless to say that one didn't last too much longer. As of right now only size 6 is available at DSW but you can find these shoes at other websites for around the same price. The come in other colors but I've only seen the black. The wedge is 3.5 inches with a 1 inch hidden platform. They are comfortable to me and I am far from a heel wearer.
Blowfish Hichi Ruched Wedge Bootie
Cognac
Price: $59.95
Paid: $39.84
These shoes are available in two other colors as well on the website. The heel on this one is 2.5 inches so no damage will be done trying to walk in these. They are very comfortable. The next best thing after flats!
At DSW when you are a Rewards Member, you get free shipping when you spend at least $35 so all of my shoes included free shipping! Any shoe that has a heel/wedge I always go up a size so all of the shoes I bought were a size 11. I don't have big feet. I have wide feet. It's so hard to find cute shoes in wides so I just buy larger sizes. DSW states that it goes up to a size 12 but I have yet to see any cute shoe in that size....but of course what might be cute to me might not be to someone else. I say check them out. They do carry designer shoes such as gucci, handbags and men shoes as well!
About Me
CHarm Ming
View my complete profile

Blog Lovin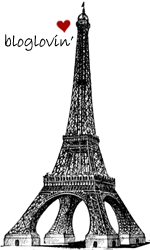 Follow my blog with bloglovin

Blog Archive