Bloglovin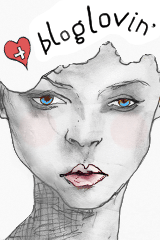 Follow my blog with Bloglovin

My Weight Loss Tracker
Created by MyFitnessPal - Free Weight Loss Tools


Sunday, November 14, 2010
So...Can you tell I LOVE to shop? Lol. Anywho....I found out late last night via email confirmation that the LB assoicate that made my LB2Me purchase ordered the wrong bra. I was suppose to get the Lace T-Shirt bra in Petal Pink but for some weird reason she ordered it in Desert Flower. Now I could understand if I had not given her the EXACT bra that I wanted just in a different size! Tsk Tsk LB! I attempted to call LB online and get it corrected. The online representative stated she was unable to make changes to the existing order but she would send me out another bra at no cost to me. I would just have to send the wrong bra back (of course at not cost) when I received it. Unfortunately for me there was no more of my size online. I was able to go to a different LB and get my pink bra!!!!! You can take a look at the pink bra in a previous post if you want a looksee. I got a 40% off coupon for LB that I got to use for a cacique bra purchase that I used taking the total to $21 and some change. The other bra I will return as I dont want that color. I will just use that $25 towards my next purchase when I get to use my Real Woman dollars.
Moving on.....
I went to Forever21...lol...No matter what mall I go to I have to check them out. Now again if they would only get the plus size line in the store near me. (I do plan on visiting the store in Raleigh, NC that sells the plus line to see if they have anything I want...lol...stay tuned for that). I bought a cute bracelet and some more ankle socks....
The bracelet to my surprise is not tight (the reason I bought it..lol) As you can tell two leaves make up the end points of the bracelet. It is selling for $6.80. I could not find a picture of it online so here are my own pics.
I tried to show how you open the bracelet to get it on.
=]
A better picture of the leaf design
I attempted to show how the back of the bracelet looks. It is just a plain silver. I did see the bracelet in a gold color for all of you gold lovers.
=]
I also bought 5 more pairs of socks. I LOVE the cute designs on them. I must admit that I hate wearing socks....or shoes for that matter. I'd rather walk around barefoot and I take my shoes off the first chance I get...lol (even if they are the baddest shoes ever)....But since I tend to get sicker as the weather gets colder my mother thinks its a good idea to wear them. If I must then I wear the thin ankle socks. F21's socks are perfect!....I don't know how long they will last since these couple of days have been my first purchase but maybe I will update that at a later date. Here are the socks I bought:
Solid Striped Socks
$0.95
Turquiose
Music Symbol Ankle Socks
$0.95
Cream/Black
Cup Cake Ankle Socks
$0.95
Black/Multi
Zig-Zag Ankle Socks
$0.95
Black/Multi
Bow Print Ankle Socks
$0.95
Black/Pink
I could not find this sock on the website so I uploaded my own for you to see!
=]
Ok so I was going to save this last item for my makeup haul but I've bought so much makeup that I will probably either do a video or list the things I bought on here with no pics. I will list where I bought them though....Anyways....Here is what I bought from MAC!...
5 Warm Thrillseekers Pigment/Glitters
Trendy, thrilling, and oh, that sparkle! This warm-hearted mini-sized combo set consists of Most Darling, Gift o' Glamour, Gold Mode and Gilded Green Pigments and Reflects Bronze Glitter. Use on eyes, face, anywhere sparkle is desired! All come ready to gift - or enjoy - in a tartan tin of M∙A∙C Holiday.
$32.50
I decided to get the collection because I originally wanted the melon pigment but that would have been $19.50 by itself. I figured I could at least try 5 different ones for twice the money. The Gift o'Glamour and Gold Mode remind me of that color. I already have the Bronze eye shadow and I really want to see if the reflect bronze glitter will look good when paired with it.
I also bought a wig.....
Freetress Synthetic Fullcap Bali Girl
I bought this wig in color TP4/27 (medium brown/strawberry blonde)
$24.99 ($17.99 on clairhair.com)
The actual wig is a tad darker and the highlights are much more suttle.
This go around I spent waaay less money. I don't plan on buying anything else until this coming weekend....THE BDAY WEEKEND.....Stay tuned for the Wet Seal/Forever 21 (orders from offline) update/review as well as the makeup up video or posting!
About Me
CHarm Ming
View my complete profile

Blog Lovin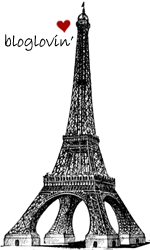 Follow my blog with bloglovin

Blog Archive