Bloglovin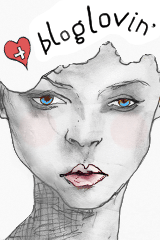 Follow my blog with Bloglovin

My Weight Loss Tracker
Created by MyFitnessPal - Free Weight Loss Tools


Saturday, November 13, 2010
So I went to the mall with my mom today and we went on a little shopping trip!…We only hit a 3 stores but managed to spend well over $300.…mostly coming out of my pocket…lol. The first store we went to was LB or Lane Bryant….
Here is where I spent the bulk of the money. We did have a coupon for $25 off $75...you know …one of those coupons that gives you a portion off depending on how much you spend. I wont mention what my mom bought but I bought 2 bras (2 have to be mailed to me since my size was not in store), panties (5 for $29 but I got 3 and my mom got 2), and a sequined tank. It baffles me how even with my mother's two additional items we spent $145 in that store. VERY over priced if you ask me. I did get some real women dollars. They stated that I would be able to get $75 off of a $150 purchase starting after Thanksgiving. I saw some pants that I want but at $60 I left them there. I might just go back and get them. I do like the face that LB had little stocking stuffer items available for purchase…little wallets, watches, nail polishes, and such for a reasonable price.
I usually wear a 42C in bras. Here are the ones I bought today: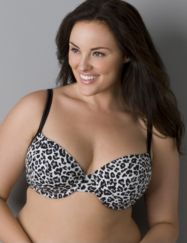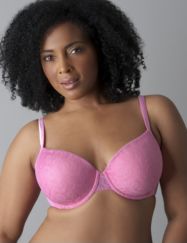 The above two bras are being shipped to me
The first is a cotton T-Shirt Bra (animal) and the second is a Lace T-Shirt Bra (satchet pink but i really wanted petal pink).
$36 (the store was buy one get one 50% off)
I also got a cotton plunge bra
$36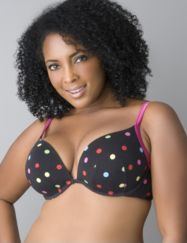 Ok so my mom saw they had matching panties to the third bra. I don't usually care but it's my birthday coming up so why not. Since they were 5 for $29 I got three and my mom got 2. I buy 14/16 but I wear a 18/20 in the clothes. My style was a little over the place but here are my three: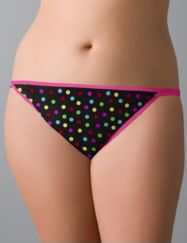 Stretch Cotton String Bikini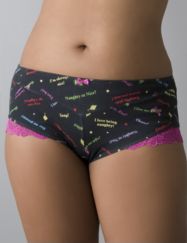 Lace Trim Boyshort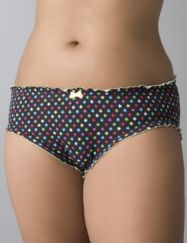 Ruffle Cotton Hipster
I also got a sequined tank in a 14/16: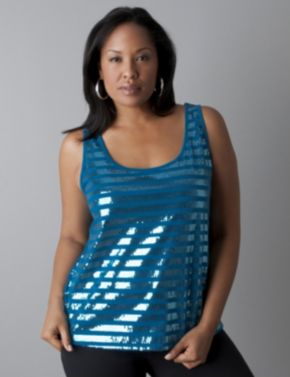 Stiped Sequin Tank
$19.99
And that's all I bought from LB.
I also went to Forever 21. I can never go to the mall and not visit F21! I had been eyeing some things from the website and thankfully the store had them! That's like a first ever. Now if they would only get the plus line! I only spent $20 in there with two necklaces, 3 pairs of socks, and a ring.
I bought this necklaces but in both colors:
Pearlescent Spectacle Necklace
Cream/Pink
$4.80
Pearlescent Spectacle Necklace
Silver/Black(website says cream/black)
$4.80
I also bought this ring in grey. It has a stretchy band
Glamour Large Oval Ring
Grey
$4.80
I also bought 3 pairs of socks but I want more! They just didn't have all the ones I saw from online. Here are the 3 I bought:
Heart Print Socks
Cream/Muliti
$0.95
Heart Print Socks
Cream/Coral
$0.95
Bear Ankle Socks
Heather Grey/Red
$0.95
We went to Maurices. Now this store is OVERPRICED! At least LB has quality behind the clothes. Maurices is nothing more than an overpriced F21! Because I don't have too many options when it comes to in store shopping I decided to make a purchase. I needed a shrug to go over the tank. Because my birthday is next week I really didn't want to take the chance of ordering something and not receiving it in time. The shrug I found was very thin and black and was priced at $32. With the item that my mother wanted we spent $67. I ended up returning my shrug 30 min later. It just wasn't worth it…Plus I found something BETTER and CHEAPER from Ashley Stewarts.
This is what I bought/returned in less than 1 hour:
Drape Front Tie-Back Cardigan
$32.00
From Ashley Stewarts I purchased a belerro type of shrug. It has a lace back and the front is loosely reminiscent of a blazer type of jacket. It only cost $15! Better quality and cheaper price!
Now I could not find a picture of the cardigan that I purchased from Ashley Stewart but it has a lace back. The front puts you in the mind of a blazer but it is not structured. It just has lapels. I hope that's clear. Also it is waist length in the back and hangs longer in the front. I purchased a size 18. It was on clearance for $19.99 with an additional 30% off. yay me.
About Me
CHarm Ming
View my complete profile

Blog Lovin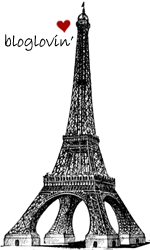 Follow my blog with bloglovin

Blog Archive