Bloglovin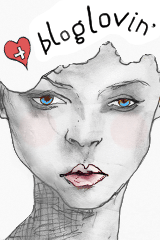 Follow my blog with Bloglovin

My Weight Loss Tracker
Created by MyFitnessPal - Free Weight Loss Tools


Wednesday, December 1, 2010
OK,...So I usually only buy from Torrid when they have a 50% off sale. I tried to wait to see what kind of black friday special they would have but the day before (Thanksgiving) I found out it would only be a few dollars off. Nothing special. Although a few dollars is better than no dollars but because I was stalking the site to make sure my sizes would not be taken before I could get them....I just decided to put myself out of my misery and just order some things.....I did make other purchase of which will be in my blogs to come but for now I ordered two dresses from Torrid.
Now because I have bought dresses from Torrid and I feel as though they run small, I decided to size up. In Torrid dresses I need at least a 20. To be a plus size store they really do have awful sizing. (I have to go up a size in anything that buttons up like blazers because the arms are narrow) Anyways....Here it goes
Gray Rossette Pick-Up Tube Dress
Originally: $78.00
Purchase Price: $22.05
London Tube Dress - Turqoise
Originally: $68.00
Purchase Price: $19.73
Now I did use a $10 off coupon code (btdm1110) as well as my 5% diva status. With shipping ( which is too expensive) of $8 and tax of $3.86, my grand total spent was $53.64. I feel like that's a pretty good price for two dresses. Had I gone to my local shops like Rainbow I would've come out about even.
I ordered a size 22 in both dresses and I really hope they fit. Because they were clearance I would rather have them a tad big than tight as they cant be returned. These dresses will be my "Holiday" dresses....Unless of course I find another one....Oh how I love to shop. lol. One will be for Christmas and the other for new years. I have yet to decide what accent color I will wear for either. I'm thinking of keeping it simple and going with black patent shoes for the turqouise but I am still undecided as to what to wear with the gray one.
Off topic:
I REALLY WANT THESE SHOES from Torrid but Im afraid of the heel height:
Beige Wild Cat Photo Print System Heel
$39.00
They are a 5" heel with a 1" platform. They would make them more like 4 inches but I want a shoe that I will be able to stay in alllllll night. These would be more of a sitting shoe for me.. lol. But if the prices ever gets right and they still have my size I just might add them to my shoe collection!
*Update on 12/03/10
I have received both dresses and I must inform you that they are both darker than the picture lets on. The gray dress is a darker satin material. The turquoise dress is more of a teal blue color in person. They are both still very pretty but darker!
About Me
CHarm Ming
View my complete profile

Blog Lovin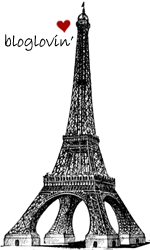 Follow my blog with bloglovin

Blog Archive