Bloglovin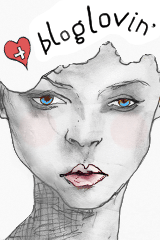 Follow my blog with Bloglovin

My Weight Loss Tracker
Created by MyFitnessPal - Free Weight Loss Tools


Tuesday, January 18, 2011
So I have been wanting a Clarisonic for a while but I honestly don't have the extra money for it. SO....I went on the hunt for a dupe. I checked out a few youtube videos and narrowed it down to two choices:
The
Sun Body Polisher and Self Tan Remover
for $49.95
Product Description
Sun's Body Polisher is designed to gently exfoliate, cleanse and smooth your entire body. The rotating removable heads off a variety of functions.
•LARGE BRUSH is used all over the body for a deep cleanse that loofah and other body sponges don't offer.
•SMALL FACIAL BRUSH cleanses your face by getting deep into your pores.
•FACIAL BUFFER aids in the absorption of your favorite moisturizers.
•PUMICE STONE can smooth out those rough areas such as elbows,knees, and heels.
KIT CONTAINS:
•1 Body Polisher
•1 Facial Buffer
•1 Large Brush
•1 Pumice Stone
•1 Small Brush
•Instructive Booklet
and the
i-Skin Pore Perfecting System
for $26.95
Product Description
•Reduces the appearance of visible pores, fine lines and wrinkles
•Reduces oily areas, dry skin patches and blemishes
•Twice as effective as manual cleansing
•Leaves skin feeling and looking smoother and clearer
•Increases product absorption
•For all skin types - gentle enough for even the most sensitive skin
•Used and recommended by skincare professionals
Intelligent skin care just got smarter with i-Skin's new water-proof Pore Perfecting System for ultimate deep pore cleansing. Clinically shown to be over twice as effective as cleansing by hand. Reduces the appearance of fine lines, wrinkles, visible pores, oily areas, dry skin and blemishes. Leaves skin feeling and looking smoother and clearer. An essential product to complete your daily Anti-Aging skincare regimen and the perfect way to maintain healthy, clear and glowing skin. For all skin types. Includes Pore Perfecting Tool, Pore Perfecting Brush Attachement, Foaming Deep Pore Cleanser and Step-by-Step User Guide.
Ingredients:
Aluminum Oxide, Water, Octyl Palmitate, Safflower Oil, Cetearyl Alcohol, Sodium Cetearyl Sulfate, Stearic Acid, Propylene Glycol, Aloe Barbadensis Gel, Panthenol, Lecithin, Cetyl Alcohol, Wheat Bran Extract, Aminomethyl Propandiol, Methylparaben, Propylparaben, Phenoxyethnaol, Lavender Oil, Jasmine Oil.
And the winner was....
The i-Skin Pore Perfecting System. A major factor was price for me....Just to give you more insight on the
clarisonic
....You can get it in different colors. It cost $149 for the clarisonic MIA which is the cheaper of the available versions.
Say 'hello' to Clarisonic Mia
Mia is the new, go-anywhere Sonic Skin Cleansing System in a great compact size. The one-button, one-speed Mia fits your active lifestyle for beautiful, glowing skin wherever life's adventures take you.
Kit Includes
Cordless Clarisonic Mia
Compact pLink® International Charger
Sensitive Brush Head
1 oz. trial size Gentle Hydro Cleanser
The clarisonic is rechargeable. The i-Skin takes 2 AA batteries and the system itself is not rechargeable. Also the clarisonic's brush head rotates while the i-Skin vibrates
Please keep in mind that I have never tried the Clarisonic....
I would have to say that as of right now I would definately reccomend getting the i-Skin instead of spending a load of money on the clarisonic. I've used the system twice and my face feels so different. I never knew it could be this clean...sad but true. It really exfoliates without being harse on your skin. The bristles are so soft that I didn't think it would clean my face but boy was I wrong! In only two days my face looks and feels smoother. A regular wash cloth just can't do it!
About Me
CHarm Ming
View my complete profile

Blog Lovin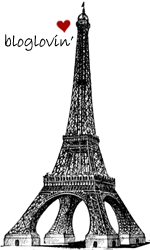 Follow my blog with bloglovin

Blog Archive