Bloglovin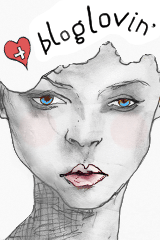 Follow my blog with Bloglovin

My Weight Loss Tracker
Created by MyFitnessPal - Free Weight Loss Tools


Wednesday, February 16, 2011
So I went to the mall today....Only to pick up something from Lane Bryant....The whole free shipping to store thing. =]
Well I stopped in Forever 21 and saw a cute cosmetic bag. I have been wanting a makeup forever now that I have accumulated a whole bunch more makeup! I didn't want to spend an arm and a leg for one so of course F21 came to mind. I have gone into the store a few times and did not find one until now....
Polka Dot Cosmetic Bag
$4.80
The perfect cosmetic bag for any makeup fanatic! Polka dot cosmetic bag that features a high gloss finish and contrast color piping. Full zipper closure with faceted beaded puller. Two interior patch pockets. Fully lined.
- 7" H x 10" W
- Shell, lining and other: 100% PVC
- Imported
ProductCode: 1000005269
And of course I saw these cute earrings....The last pair!!
Feather & Charms Earrings
$4.80
Teal/Black
You will be sure to stand-out in this earrings featuring feathers, beads and embossed feather charms on cable chain. Hook back.
- approx. 4.25" L
- Imported
ProductCode: 1064787206
I bought these socks for my mom....She likes flowers and she wanted socks!
Set Of Three Ruffled Trimmed Socks
$3.80
Step into spring with these lovely ankle socks! Knit socks that feature either a rose and stripes print or a solid color throghout. Ruffled trim. Ribbed trimming. Lightweight.
- One size fits most.
-70% cotton, 28% polyester, 2% elastane
- Machine wash, tumble dry
- Imported
ProductCode: 2000010566
-------------------------------------------------------------------------------------------------------------------------------------------------------------------
Ok so on to the Lane Bryant Haul....Well I only purchased two bras. They were buy one get one half off and then $20 off a $40+ purchase....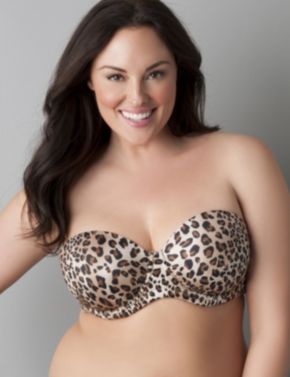 Seamless 5-way convertible bra
Originally: $38.00
Paid $18.45
Animal Print
This one versatile bra offers five fabulous options: traditional configuration, strapless, cross-back, one-shoulder or halter style. We started with super-supportive molded underwire cups in a lightweight fabric. Removable straps (both see-through and in a solid color) can be configured to wear with any outfit.

Cotton Plunge Bra
Originally: $32.00
Paid: $15.55
Removable air pads allow for a little or a lot of lift. Ultralow plunging neckline provides maximum décolletage. Breathable cotton/Lycra® spandex fabric with lightweight lining and underwire offer great support and a smooth appearance.
Ok so...The cheaper bra was of course the one I got for half off and the other (animal print) was the one that it seems the $20 came off of....So in all I paid $36.64 (2.64 in tax)...Of course that's not exact as far as what the discount was applied to but it works itself out.
So that was my mini haul...More to come soon!
About Me
CHarm Ming
View my complete profile

Blog Lovin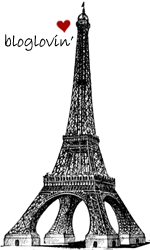 Follow my blog with bloglovin

Blog Archive