Bloglovin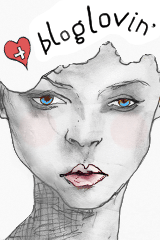 Follow my blog with Bloglovin

My Weight Loss Tracker
Created by MyFitnessPal - Free Weight Loss Tools


Wednesday, February 23, 2011
I am absolutely awful at NOT spending money....So here is what I purchased from
Sephora.com
Original Price: $30
Purchase Price: $16
I know I already have one of the shadow boxes but I decided to purchase another since they were priced at such a lovely price! But I do plan on either giving this to a friend or including it in a giveaway...I just haven't decided yet....Would you want to win this as a prize?
Price: $10
What it is
:
A luminescent complexion enhancer in a convenient, travel-size tube. (.13 oz)
What it does
:
This ethereal, pink liquid highlighter creates a radiantly dewy complexion. Designed with an easy-to-use applicator, the barely there, shimmering lotion can be worn over makeup or on its own to create a dewy glow on the go.
What else you need to know
:
It's a "supermodel in a bottle" and perfectly alluring on all skintones.
Access 24/7
(opaque juicy magenta pink)
$5.00
Caribbean Cocktail
(opaque ocean blue with metallic silver)
$5.00
What it is
:
Fashion-forward, wearable nail colors for the modern woman who is looking for an effective, safe, environmentally conscious brand.
What it does:
Sephora by OPI Nail Colour puts the final touch on fingertips and toes with a top-quality formula you have come to expect from OPI. The long-lasting, chip-resistant polish ensures flawless results with each application, and its green ingredient list excludes DBP, toluene, and formaldehyde.
What else you need to know
:
Sephora by OPI combines the quality and color expertise of OPI, the world leader in professional nail color, with Sephora's reputation for the latest in beauty and sophistication.
I plan on wearing these polishes under my china glaze crackle polishes!
$5.00
What it is
:
An exclusive, limited-edition collection of ADORN Temporary Tattoos.
What it does
:
Each tattoo in this set of TEMPTU ADORN tattoos were hand drawn by TEMPTU artisans, and can be worn as a large, single image or cut into smaller pieces and applied individually. The cosmetic-grade ink and ink delivery system render clean, precise, and real-looking results that can last two to five days. Use your imagination and embrace your sexy or sinister self and make a beauty statement—with no risk and no regret.
This set contains
:
- 114 individual temporary tattoos (6 sheets total featuring both "sexy" and "sinister" designs)
- 10 Tattoo application pads
- 1 Reusable storage bag
- Application instructions & Care card
What else you need to know:
Hypoallergenic. Dermatologist tested and approved. ADORN is waterproof, sweat-proof, splash-proof, and super long-wearing.
**Sephora is the exclusive beauty retailer for this product.
I really like the stars!...I want to play around with these tattoos to see where I want to put my next tattoo. I also want to put the stars on my face like Kat Von D but I don't want it to be permanent.
$10.00
What it is
:
A double-ended tube of lip gloss and stain. (2 x 0.17 oz)
What it does
:
This combination Lip Gloss/Lip Stain Duo from NARS streamlines your makeup routine by offering two of its best-selling products together in one convenient item.
I've never had anything NARS before so I decided to start with lipgloss and see how I like it.
Now Sephora allows you to get 3 samples and use one coupon code...
Samples:
Philosophy Hope In A Tinted Moisturizer - Light, Light to Medium, Tan, Deep (I doubt it will match my skin tone but I wanted to try it anyway)
Gucci Flora By Gucci Eau de Toilette - 0.06 oz (My mother likes this but I think it stinks!)
Dermadoctor Wrinkle Revenge Rescue & Protect Eye Balm - 0.067 oz (I don't have wrinkles but I shall use it anyway!)
Now...I was able to use the code BUXOMLOVE to get a deluxe sample of the Buxom Big & Healthy Lip Stick in Brooklyn
.
I recieved the Milan (sun-kissed apricot) in a previous purchase, which I LOVE. The Brooklyn color is listed as being a harvest fig in coloring. Because I doubt anyone really knows what that is, it is the same color as the picture so I'm thinking a muddy red color. The Buxom lipsticks are suppose to plump the lips but instead it gives a tingling/ peppermint type of sensation. It's quite nice. Reminds me of the Victoria Secrets RUSH lipgloss...the minty one.
Did I mention I ordered a couple of things from MAC too?....lol...I told you I have an addiction to shopping!...I only purchased two things...
I wanted to be able to contour and unfortunately I have yet to discover a bronzer that's dark enough for me liking. This leads me to my purchase from MAC
Shadowy: Deep brown matte
Original Price:$15.50
Price Paid: $9.30
A powder specially tinted to enhance natural bone structure and sculpt contours into the face. Immaculately shaded to create natural-looking shadow effects, the finish is sheer and matte.
Original Price: $19.00
Purchase Price: $11.40
An aqua-spritz of vitamin and minerals, infused with a calm-the-skin blend of green tea, chamomile, cucumber, topped off with the fresh, natural, energizing scent of Sugi. Adds radiance, finishes makeup. Spray it on. Skin drinks it up!
The reason I got the products for cheaper is because I am a macpro member....I get 40% off most products (just not on most collections).
About Me
CHarm Ming
View my complete profile

Blog Lovin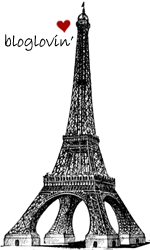 Follow my blog with bloglovin

Blog Archive