Bloglovin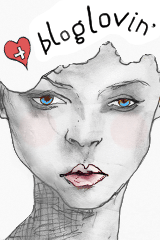 Follow my blog with Bloglovin

My Weight Loss Tracker
Created by MyFitnessPal - Free Weight Loss Tools


Friday, February 18, 2011
I recently received my
Show Pony Shadow Box
and I adore it! If only I had waited a few more days so that I could have saved a few extra dollars but it's ok because I still got a great deal on it....
Show Pony Shadow Box (Original Price $30)
Purchased for $20
On Sale NOW for $16
What it is:
A versatile kit that allows you to create both a fashion-forward or neutral look and is illustrated by Kime Buzzelli—darling of the LA art scene.
What it does:
Artsy hipsters and makeup junkies rejoice! Urban Decay chose Kime Buzzelli, darling of the LA art scene, to illustrate this amazing Shadow Box inside and out. Kime's paintings feature wickedly fashionable women—often with brightly colored makeup running down their cheeks. Inspired by these characters, this palette is filled with 6 shadows (all totally wearable) and 2 exclusive to this set: Snatch (peachy-pink with glitter) and Painkiller (turquoise shimmer). You'll love the versatility of this set: pick from bright, fashion-forward shades, or go neutral with "9 to 5"-friendly shadows that still give a ton of personality to your look. Rounding out the set is a travel-sized 24/7 Eye Pencil in never-fail Zero (black), a mini genie bottle of Eyeshadow Primer Potion (so your makeup won't run down YOUR cheeks), and a big mirror. This shadow box will make you beautiful AND do wonders for your street cred. Thanks, Kime.
This set contains:
- Snatch Eyeshadow (peachy-pink with glitter)
- Painkiller Eyeshadow (turquoise shimmer)
- Mildew Eyeshadow (deep green)
- Flash Eyeshadow (electric purple)
- Smog Eyeshadow (deep bronze)
- Toasted Eyeshadow (copper)
- 24/7 Eye Pencil: Zero (black)
- Eyeshadow Primer Potion (original).
Urban Decay already has GREAT shadows and you get your moneys worth!!!! Well now you REALLY get your moneys worth as you are getting 6 nearly full eyeshadows for less than the price of one full eyeshadow plus a mini primer potion and a nearly full eyeliner pencil.
What are you waiting for?...GO GET ONE!!!!!!
About Me
CHarm Ming
View my complete profile

Blog Lovin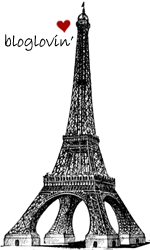 Follow my blog with bloglovin

Blog Archive