Bloglovin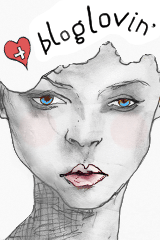 Follow my blog with Bloglovin

My Weight Loss Tracker
Created by MyFitnessPal - Free Weight Loss Tools


Thursday, March 17, 2011
I found out about this sell through
Amanda at Fashion, Love, Martinis
.
Of course being the compulsive shopper that I am, I naturally had to buy something!!!...I did limit myself so I only purchased two items...Here they are:
Original Price: $52.00
Sale Price: $20.80
DESCRIPTION:
Great black lined skirt with a cute pleated bow on the centre front! Perfect for work or glammed up with a pair of heels for a night out!
I've been looking for a nice black skirt since forever! I really didn't want to purchase one from Torrid as I just don't think the quality is there to charge $50+ for a skirt. Now a Lane Bryant skirt would get a second look from me. Anyhoo...Being since the skirt was only $20 and had such a cute bow detail, I just had to make that purchase!
Original Price: $38.00
Sale Price: $15.20
DESCRIPTION:
The elegant Lace puff sleeve top is polyester, cotton and elastane its stretchy, stylish and easy to style. Team with a pair of jeans for a casual look or wear with a dressy skirt and heels for a dressier occasion, its one of those wardrobe staples that.
I fell in love with this shirt!!! I love lace arms on a shirt. It just gets me every time! It also comes in red. I almost purchased the red but I felt I would get more use out of the black.
I think the website is having the sale to get rid of items and will be relaunching their website soon. One thing I adore on the website is the sizing!....
XS = 14
S = 16
M = 18
L = 20
XL = 22
2XL = 24
3XL = 26
4XL = 28
According to the website an 18 will fit like a 20 in Lane Bryant or Torrid so I'm assuming their clothes are generously cut compared to other plus size retailers. I don't mind at all. First time a Medium was meant to fit me! =]
With both items together I spent $36. There was no tax added and free shipping.
BTW....I received a $10 Wet Seal Gift card from when they had a contest with swagg.com last month. I can't wait to use it!!
About Me
CHarm Ming
View my complete profile

Blog Lovin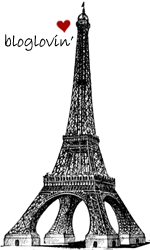 Follow my blog with bloglovin

Blog Archive