Bloglovin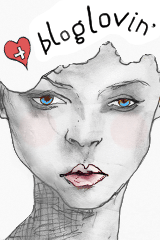 Follow my blog with Bloglovin

My Weight Loss Tracker
Created by MyFitnessPal - Free Weight Loss Tools


Saturday, March 19, 2011
So...I went back to Wet Seal and made another purchase...lol.
Price: $8.80
Super cute wallet for your purse or carry it alone as a clutch. Featuring a colorful rose leopard print body, clasp lock, a bi-folding hinge and an attached carrying strap. Interior features multipurpose pockets with a zipper pocket. Wallet measures 7" x 4".
All Man Made Materials
Imported
I'm still looking for a cute bag. I found one but I really want a black one since I'm just partial to black. It goes with EVERYTHING. Right now I carry my LV wallet but I'm always handing it to the person Im with when I see something I want to try on. I figured since this cute little wallet has a strap, I wont have to do that anymore!
Original Price: $4.00
Clearance: $2.99*
Boyshort features all over lace body with floral detail and bow accent.
88% Nylon / 12% Spandex
Hand Wash
Imported
*They were on clearance so it was buy one get one for $0.01
I purchased the nude color and white color. I love lace and I boyshorts so why not buy these!
Price: $2.50
Headband features a glitter solid band with bow accents.
Imported
The headband comes in 5 colors. I purchased the pink/fushia and the black one. I just thought they would be a nice touch to any hair style. I have a hard time finding bracelets and rings that fit comfortably so hair accessories are the next best thing!
I still haven't been able to use my SWAGG/Wet Seal giftcard....I'm attempting to wait until there is a $0.99 shipping offer again because paying $5 for shipping with a $10 giftcard doesn't leave for much shopping. As I've stated in a previous post, the giftcard was issued as a credit card so I cannot use another form of payment with it which where the problem lies. I will have to check with customer service to see if they will take it over the phone or just wait for the shipping. For this order I paid a total of $16.16. This is with free shipping (on $15+ order), using a 10% off coupon code (outfit0409 when you purchase 3+ items), and tax of $1.04. So in two days I have spent almost $35 at Wet Seal and have purchased a shirt, a pair of wedge shoes, a wallet, 2 pairs of boyshorts, and 2 headbands. Yes!!!!
About Me
CHarm Ming
View my complete profile

Blog Lovin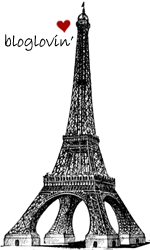 Follow my blog with bloglovin

Blog Archive