Bloglovin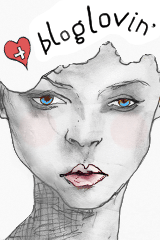 Follow my blog with Bloglovin

My Weight Loss Tracker
Created by MyFitnessPal - Free Weight Loss Tools


Friday, April 8, 2011
I purchased a few things from Forever 21. I can't believe that my order was under $25 ...well before shipping/tax. *giggles*....
This is what I purchased from the regular F21 line:
Color: Grey/Peach
$5.00
Perfect for a casual day, this striped skirt features a smocked waist and two side pockets. Knee length. Knit. Lightweight.
- 16" approx. length from waist to hem, 24" waist
- Measured from Small
- 52% cotton, 48% modal
- Machine wash, flat dry
- Imported
I don't normally ordered from the regular line but this skirt was just too cute. It looks stretchy so we will see how it works.
Color: Pink/Black
$2.00
Fabulous Finds - Hit the beach or pool with our flip flops featuring contrast colored straps and a textured outsole. Just slip on and go!
- 100% PVC
- Imported
They have a few other colors but my fav color is pink! If they fit well and don't hurt I will definitely come back for more!
Color: Pink
$1.80
FINAL SALE - Add sparkle to your beauty routine with our fancy bejeweled slant tweezers.
- 3.75" length
- Imported
I needed a pair of tweezers for my eyebrows. These were cheap and cute but hopefully they get the job done as well.
Color: Magenta
$12.00
Forever 21+ - Versatile and comfortable, this smocked maxi dress is a definite summer staple. It features an empire waist construction and A-line skirt. Lightweight. Knit.
DETAILS:
- 46.5" approx length from bust to hem, 29" chest, 30" waist
- Measured from 1X
- 100% rayon
- Hand wash, line dry
- Imported
The dress was my main reason for placing an order. I really wanted the dress in yellow but by the time I placed my order, they were out of stock. They have the magenta color, red, and navy left now. The magenta color looks really purple while the red color looks a little pink. I'm chalking that up to color resolution on my pc.
My subtotal for this order was $20.80. With tax of $2.07 and shipping of $5.95, my order came to $28.82. I really wish F21 would expand the amount of stores that carry the plus line so that I could avoid being forced to order online and pay shipping fees! Or at least have coupon codes on the regular. On the bright side...Atleast the clothes aren't super expensive.
About Me
CHarm Ming
View my complete profile

Blog Lovin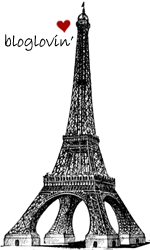 Follow my blog with bloglovin

Blog Archive