Bloglovin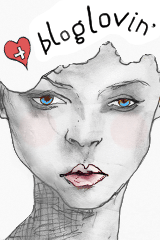 Follow my blog with Bloglovin

My Weight Loss Tracker
Created by MyFitnessPal - Free Weight Loss Tools


Sunday, April 3, 2011
As you can tell, I went to Lane Bryant today....I ended up purchasing two things.A tank and a pair of shorts and spent $86...even with a coupon...That's more than my last Torrid haul!...Not happy about that. To top it off the bermuda shorts I bought do not fit. I'm going to take them back tomorrow. I thought about getting a bigger size but I'm not in love with them so I will more than likely just get my money back.
Here is the tank that I purchased...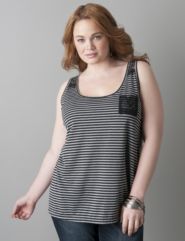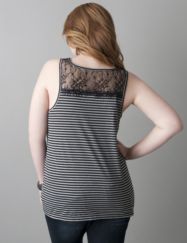 $36.95
Black (and white striped)
Striped tank top features a feminine lace pockets and shoulder panel. A fun way to show off just a hint of skin!
(item 91258)
I ended up paying $26.32 plus tax for the shirt. The only thing I don't like about the tank is that the lase pocket sits up so high that I feel like it's almost in my face. I guess that's because my neck isn't as long as the models *sad face* but I still love it!
BTW....I sold my first item on EBay today. I can't believe that it actually sold for it's "buy it now" price of $100. I sold a AT&T Palm Pixi Plus phone in black. It was brand new/never used. AT&T sent me two devices for one line. I told them about it but they could find no record of it. I have never been charged for the phone so I guess it was a parting gift. lol. I still have my used Palm Pixi Plus in blue that I am thinking of selling....I wonder how much I could get for that...hmmmm....
Anywhoo...Thanks for reading!....Don't forget to comment and subscribe!
=]
About Me
CHarm Ming
View my complete profile

Blog Lovin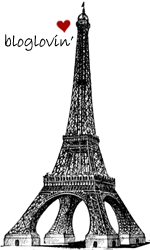 Follow my blog with bloglovin

Blog Archive