Bloglovin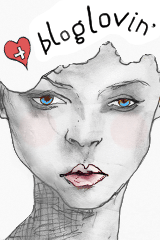 Follow my blog with Bloglovin

My Weight Loss Tracker
Created by MyFitnessPal - Free Weight Loss Tools


Thursday, April 14, 2011
Take a look see at what I purchased!
Reg.: $52.00
Clearance: $4.99
White twill jean features white top stitching and a whitewashed silver button and rivets. Whiskered hips. Five-pocket design. Two-button zip fly.
Low rise, skinny leg
30" inseam
98% cotton, 2% spandex
Machine wash
Imported
I purchased them before but so far Torrid jeans seem to be cut small. Selling the other ones on eBay!
Reg: $49.00
Clearance: $9.99
Dress up in effortless style in this black hammered satin pencil skirt. Back zip entry. Perk alert: Trendy leopard belt included!
22" inseam
100% polyester
Machine wash
Imported
I've always wanted a satin skirt but never had the "balls" to wear one because I always thought it would make me look lumpy. For the price and the cute little belt I will give it a try. If I don't like...eBay is my friend.
Reg.: $48.00
Clearance: $4.99
Regal and chic, this short sleeve dress features decorative lace inset and banded hem.
Size 1 measures 38" from shoulder
92% polyester, 8% spandex
Hand wash
Made in USA
I already have the dress in black and the magenta colors so I went ahead and added this one to the collection! At $4.99 I just couldn't resist!
Reg.: $68.00
Clearance: $24.99
This plunging v-neck jumper features a decorative studded and sequined elastic waistband with front pockets and banded cuffs.
21" inseam
92% polyester, 8% spandex
Hand wash
Made in USA
I adore the whole romper/jumper look. I have a tube jumper that is cropped leg and LOVE it so since this one was on sell and had a little "sumthin" extra with the belt and v-neck cut...it was mine!
Reg.: $15.00
Clearance:$5.99
Flashy aviators feature gold frames, amber arms and iridescent green lenses.
Green lenses
100% UV protection
Imported
I wanted some more shades and these were far from "normal" for me...so naturally I had to get them...lol.
Reg.: $69.00
Clearance: $4.99
Skinny features whiskering on the back of the legs and on the front, five pockets and a zip and button fly.
Skinny leg, low rise
98% cotton, 2% spandex
Machine wash
Imported
Most skinny jeans tend to make my legs look funny (I wear them anyway though) because they are super skinny. I wanted to give a less "skinny" jean a try to see if there is a difference.
Reg.: $52.00
Clearance: $19.99
Professionally stylish is what you'll be in this gray rolled-sleeve blazer. Features military style buttons and front faux besom and front pockets.
Size 1 is 24" long from shoulder
Shell: 83% polyester, 13% rayon, 4% spandex; Lining: 95% polyester, 5% spandex
Machine wash
Imported
I have a thing for blazers and vest....Apparently the blazer phase has taken over the vest phase though. But at these prices, I'm ok with that. I've never had a grey blazer before and I am excited about the outfits to come!
My subtotal came to $75.93. I had a $10 off coupon and divastyle (5%) took an additional $3.30 off. With shipping of $8.00 and tax of $5.48, I only spent $76.11! I purchased a whopping 7 items from Torrid and spent less than $100! Had I purchased the items at regular price my subtotal would have been $353!...A savings of $277.07 (353-75.93)....That's a HUGE difference and a great savings!
As with any torrid purchase, I used
EBates
to get 4.0% cash back on my purchase!
What great deals have you gotten lately?
About Me
CHarm Ming
View my complete profile

Blog Lovin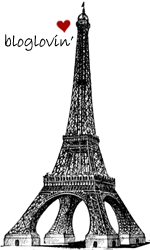 Follow my blog with bloglovin

Blog Archive