Bloglovin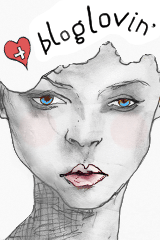 Follow my blog with Bloglovin

My Weight Loss Tracker
Created by MyFitnessPal - Free Weight Loss Tools


Wednesday, April 13, 2011
Wet Seal has had a good deal on some clearance items...Of course here is what I purchased:
Clearance: $5.00
Very stylish and fun jacket features a all over leopard faux fur body, full snap button down front, long sleeves, a fold over collar and attached tie front sash belt.
100% polyester
Dry Clean Only
Imported
I looked at the jacket before but would have never purchased it at regular price but for $5, I would definitely see what I can do with it.
Original Price: $36.50
Clearance Price: $5.00
Very cute stylish jean by YMI is a must have this season! Features a denim body with rhinestone embellished back button flap pockets, and a 18" boot leg opening. Heavy dark stitching completes the look.
74% Cotton / 24% Polyester / 2% Spandex
Machine Wash
Imported
I don't normally do jeans this light. I've only had one pair of "light skin" jeans but I loved the detailing on the back pockets and the price was definitely right!I couldn't get a good picture of the back pockets but you can click the link above to view them.
Cowl Neck Beaded Top
Original Price: $22.50
Clearance Price: $2.00
Rock this top with your favorite pair of Wet Seal jeans. Features a cowl neckline, with beaded shoulder appliques, and a soft knit body.
95% Rayon / 5% Spandex
Hand Wash
USA
For me it tends to be about details. I loved the detailing on the shoulders. It just gives it a little something extra for the spring/summer!
I normally don't purchase anything from the "regular" line but I thought these were too cute to pass up:
Original Price: $15.50
Clearance Price: $5.00
Super cute and basic mini skirt features a solid body, thin stripes throughout, pull over waistband and measuring 13.5" long.
65% Cotton / 30% Polyester / 5% Spandex
Machine Wash
Imported
Original Price: $19.50
Clearance Price: $5.00
Look your best with this skirt! Featuring a pieced together body, elastic pull over band with striping throughout and measuring 16.5" long.
80% Polyester / 15% Rayon / 5% Spandex
Machine Wash
Imported
I also purchased some jewelry and a headband:
The necklace is no longer available for purchase so I couldn't get pictures but it is a silver chain with turquoise and silver beads. It was on sale for $4.99.
Satin Bow Headband
Price: $2.50
Headband features satin covered bands with bow accent.
Imported
My subtotal came to $29.49. I had a 10% discount code that took off $2.95. With free shipping and tax of $1.83, I paid a grand total of $28.37. Pretty good deal if I do say so myself...
What have you purchased lately?
About Me
CHarm Ming
View my complete profile

Blog Lovin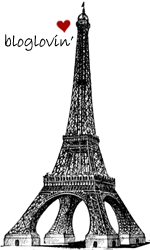 Follow my blog with bloglovin

Blog Archive