Bloglovin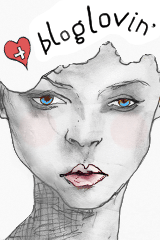 Follow my blog with Bloglovin

My Weight Loss Tracker
Created by MyFitnessPal - Free Weight Loss Tools


Monday, May 2, 2011
Today I ended up purchasing the skinny jeans from the previous post!!!...I am so excited to get them. The colors are absolutely gorgeous!!!
In addition to those I purchased:
Silver/Black
$1.50
Fabulous Finds - FINAL SALE - Dainty flower earrings feature an iridescent finish and faux diamond at center. Post back.
- 0.5" dia
- Imported
I purchased the mint ones to go with the mint dress I ordered about two post ago. I think these will look so haute together!! The black ones were just too cute to leave behind.
$1.50
Fabulous Finds , FINAL SALE- Long curb chain necklace that features arose cameo medallion and a pressed detail frame. Lobster claw clasp. High polish finish. Lightweight.
DETAILS:
- 18.5" approx. chain length;0.5" width x 0.8" length
- Imported
The necklace spoke to me...It said "Buy Me", so I listened. LOL.
$3.80
FINAL SALE- Complement a spring day in these sweet studs. Daisy studs that feature faceted rhinestones and a post back. High polish finish. Lightweight.
DETAILS:
-0.5" diameter
- Imported
I thought these cute daisy earrings were perfect for summer!!! I can stay cute without doing a whole lot!
$3.50
Forever 21 + - A fabulous basic layering piece. This sleeveless top has a V-neck and spaghetti straps. Lightweight knit.
DETAILS:
- 24.5" length from high point shoulder to hem, 33" chest, 10.5" shoulder width
- Measured from 1X
- 95% cotton, 5% spandex
- Machine wash cold, tumble dry low
- Imported
You can never have too many camis. I try to always pick up a new cami every time I order from F21 because they are such a GREAT price. I love the fact that they now have the longer length camis but I'm just hoping they come in other colors besides those basic colors.
With two pairs of jeans at $19.80 added to the mix, tax of $3.99 and free shipping, I ended up spending $55.38!
About Me
CHarm Ming
View my complete profile

Blog Lovin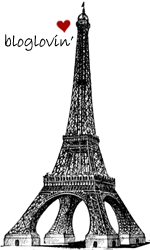 Follow my blog with bloglovin

Blog Archive