Bloglovin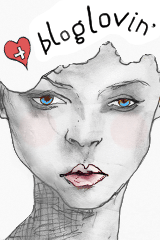 Follow my blog with Bloglovin

My Weight Loss Tracker
Created by MyFitnessPal - Free Weight Loss Tools


Saturday, May 14, 2011
Recently I purchased a total beauty deal which allowed me to get $25 worth of E.L.F. items for only $10. Because the deal ended up being a coupon code instead of a gift card, I really didn't save anything. I had to pay an additional $6.95 for shipping so in all I paid $16.95 for the items. Really no different than using a coupon code, so next time I wont purchase a deal like that again. Anywhoo...I did purchase some things so take a looksee...
A picture of everything...It looks so magnificent all together like that! LOL
$5.00
Everyday Brights
The "little sister" to our 100-color Studio Eyeshadow Palette, our 32-color Professional Eyeshadow Mini Set is the all-you-need, eyeshadow assortment perfect for those on-the-go beauty touch-ups!
With endless colors & textures to choose from, the Professional Eyeshadow Mini Kit lets you create your own personal look whenever you wish, wherever you are! All the must-have eyeshadow shades are here, along with a built-in mirror and double-sided applicator for flawless touch-ups.
Our customers rave about our Studio Eye Makeup Mini Palette: "I love it! I use it with the e.l.f. Eyelid Primer and it lasts amazingly long, plus the pigmentation is WONDERFUL!" "Another great thing about it is that since it's smaller, I can easily throw it into any bag and have a wide variety of colors to use whenever I want."
Our ultra-convenient, ultra-chic Makeup Artist Eyeshadow Mini Set is delivered in a small sleek design and is offered at an incredible, limited-time value - only $5!! That's half off the regular prize of $10 and a fraction of the cost if purchased separately!
The Studio Eyeshadow Mini Palette includes 32 Eyeshadow Colors and 1 Double-sided eyeshadow applicator.
Available in 3 gorgeous color palettes:
Everyday Classics
Everyday Brights
Everyday Basics
Mine came slightly cracked as far as the casing goes but the eyeshadows all stayed intact. I have the Everyday Classics version as well but I have yet to use it. I actually have two that I am thinking of giving away.
$1.00 each
Black Bandit, Grassy Green, Twinkle Teal (b to t.)
Instantly brighten eyes with e.l.f.'s shimmering metallic liners that put the spotlight on eyes. The smooth formulation glides on effortlessly without tugging at the delicate eye area. Choose from an assortment of 9 delicious and essential shades designed to add depth, definition and a special sparkle to create a very glamorous look! Pencil includes a convenient sharpener cap for easy use!
$1.00 each
Black, Coffee, Teal, Purple (r. to l.)
Get no smudge with no-budge eyeliner, which creates a fabulous and fresh look of precision that lasts for hours. The smooth pen applicator easily glides on color for very fine to bold lines for effortless beauty.
I don't think the pens are waterproof but they are easy to apply! I've had the black and coffee (brown) before but the teal and purple are new colors for me. I can't wait to give them a try!
$5.00
Want impressive eyes and expressive eyes? Then you need the newest edition of our Beauty Books. This popular, high-quality and affordable Eye Makeup Set allows you to achieve everyday professional results while creating the look that best reflects your personal style.
Our Beauty Books includes a step-by-step guide to flawless eye makeup. Whether you choose the "Smoky", "Neutral", or "Bright" for some extra flare, you'll love these all-in-one compacts with must-have makeup essentials, including:
12 Eyeshadow Shades
1 Eyeliner Pencil
1 Eyeshadow Applicator
1 Mirror
You'd expect to pay over $20 for this Eye Shadow Set, but you won't. At only $5, it's an incredible value that makes the perfect gift for you or for a friend. And our Essential Eye Makeup Kit comes delivered in a small, sleek design making it great for those on-the-go beauty touch ups!
They have two other colors in this particular beauty edition book but I thought the bright edition was more summery!
$1.00
This color-lock formula with chip resistant shield gives long lasting nail color with high shine. The aerodynamic bristle design glides color on flawlessly, while the quick dry formula gives perfect application every time. Key nutrients give nails that natural shine, infused with Vitamin E for stronger, healthier nails.
Our formula is FREE of: Toluene, Formaldehyde, and Dibutyl Phthalate (DBP).
Net Wt: .35oz (10ml).
The color is beautiful and VERY springy/summery!
$6.00
Coco
Achieve a flawless complexion with the silky smooth e.l.f. Studio Flawless Finish Foundation. The lightweight and oil-free formula blends in naturally for a beautiful semi-matte finish. This liquid foundation applies easily and lasts all day for visibly brighter and radiant looking skin. Using our Flawless Finish Foundation not only restores uneven skin textures and tones, but most importantly, the SPF 15 protects your skin against harmful sun damage!
I have to give it to ELF...I really like the fact that they actually made a foundation dark enough for me and it has a pump applicator!
$1.00
Drama
Luxuriously smooth, corn silk formula provides eyes with a neutral base and an awakened brightness. The formula blends into skin for a long lasting, beautiful effect. The 4 color quad allows for both natural and dramatic looks. Mirror in compact included.
I got this for free since I referred 3 people. I love the fact that they finally gave me something besides a facial whip as a free gift! The mirror that is included is actually under the applicator inside the compact. It is so tiny that you probably would never use it unless you had absolutely no other choice.
I ordered another item but that item I am assuming was not in stock because it was not included. On my online account they put a note to refund my the money for it but since I used a coupon, I'm not exactly sure how it will work. I've emailed them and am awaiting a response.
Hope you enjoyed the post!!!
Published with Blogger-droid v1.6.8
About Me
CHarm Ming
View my complete profile

Blog Lovin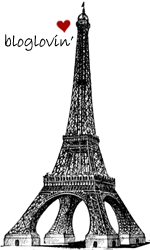 Follow my blog with bloglovin

Blog Archive