Bloglovin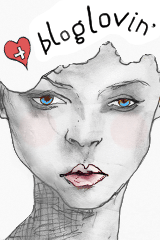 Follow my blog with Bloglovin

My Weight Loss Tracker
Created by MyFitnessPal - Free Weight Loss Tools


Tuesday, June 7, 2011
I have been wanting to purchase a moisturizing shampoo but to my surprise it to a while before I found one. I have been stalking the Folica.com website and saw some CHI items that I wanted to try. Although I did order some things I will post later, I went to my local Marshall's to see if I could get anything cheaper.....
DESCRIPTION:

CHI Nourish Intense Hair Bath is an extra creamy, nourishing shampoo with a HydraSilk Complex to recharge and repair your hair with an intensive dose of moisture.
Features
Hydrating Shampoo
Creamy, rich texture
HydraSilk Complex recharges hair with hydrating moisture
Nutrients repair, dry, damaged hair
Soften and adds shine
Maintains and preserves hair color
Not tested on animals
Directions
Apply desired amount of CHI Nourish Intense Hair Bath Hydrating Silk Shampoo to wet hair and massage thoroughly through the hair. Work into a rich lather, rinse and repeat if desired. For best result follow with

CHI Nourish Intense Silk Masque for Fine

orCoarse Hair, depending on hair type.

Folica is out of stock in this particular shampoo. Theirs is listed at $11.99 but I purchased mine for $7.99. I can't wait to try it as I am going to dye my hair and I know I will need all the moisture I can get!
I was thinking of getting a denman brush but I saw a similar one at Marshall's for only $4.99...
Hopefully it works just as well!...The site I found it on is selling the brush for $14.99. A savings of $10 for me!
I also purchased something I've been wanting for awhile every since a fellow blogger blogged about hers!
She took great pics so take a look at
ThickNGorgeouz.
I got mine for $5.99 as well.
I also purchased some clear and black foot petals for $2.99.
For all of my items my subtotal was $21.96. With tax of $1.70, my total was $23.66
About Me
CHarm Ming
View my complete profile

Blog Lovin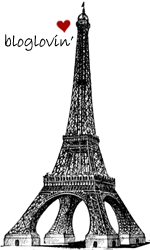 Follow my blog with bloglovin

Blog Archive