Bloglovin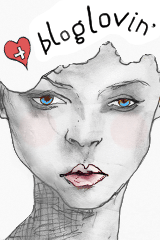 Follow my blog with Bloglovin

My Weight Loss Tracker
Created by MyFitnessPal - Free Weight Loss Tools


Saturday, August 27, 2011
This past week MAC allowed PRO members to get free second day shipping. I decided that was a good time to place an order for some makeup for myself. Take a looksee!
I actually placed two orders. In one order I purchased two eyeshadow pan refills.
Deep Truth
US$11.50
Fig. 1
US$11.50
I thought the colors were so pretty and appropriate for the fall season or any season really. I paid $6.90 each plus tax of $0.94 brought my total to $14.74 for the two shadows.
As for my other order, I purchased a few more items....
Heaven & Earth
Frost deep teal/Satin black
US$20.00
I really wanted a black. As if I need any more black eyeshadows...but I thought getting a duo would be a great way to try two colors for the price of one. With my discount I paid $12 for the duo.
Pro Longwear Concealer
NC50
US$17.00
I already have the concealer in NC45 and NW45 but neither color is perfect alone. The NC45 is slightly white on my skin while the NW45 is too red. I thought maybe the NC50 would be a great choice for me. BTW, I use this concealer as foundation which is why I wanted a perfect match! With my discount I paid $10.20 for the concealer.
Naked Dark
US$20.00
US$20.00
I ADORE these two pigments! I love using naked dark as a highlight. It is just perfect for my skin tone. I hate using white as it looks ashy and a tad drag queenish on me. I think these two pigments are pro only so you might not be able to find them unless you call the pro number or visit a pro store. If you are wanting to purchase them, they can be found under "Multi-Use"....Those little wonders were hiding something fiercely on the site! I purchased the pigments at $12 a piece. My only regret is waiting so long to purchase them. I had them in my cart when they were $19 and with the old bigger jar but I would remove them each time I made a new purchase. Silly me!
Studio Fix Powder Plus Foundation
NC50
US$26.50
This foundation is suppose to give full coverage. I wanted to use it with the concealer to see if it indeed does give me the coverage I'm looking for. I am going for full coverage without feeling full coverage! I hate that "I know I'm wearing makeup because I feel it on my skin" type of coverage. I want that "Did I put on makeup because my skin looks flawless but I can't feel it" type of coverage. For this foundation I paid $15.90.
As I stated I got free two day shipping so YAY!!!!.... For my last order my subtotal was $62.10 after my discount. With tax of $4.19, my total was $66.29. So with both purchase I spent $81.03! Great deal for some MAC products!
aksk
About Me
CHarm Ming
View my complete profile

Blog Lovin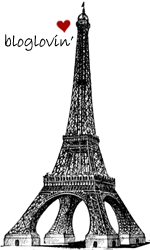 Follow my blog with bloglovin

Blog Archive