Bloglovin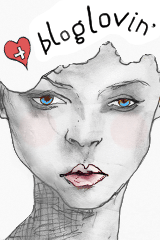 Follow my blog with Bloglovin

My Weight Loss Tracker
Created by MyFitnessPal - Free Weight Loss Tools


Friday, August 5, 2011
Today started Torrid's up to 50% off clearance sale....Needless to say I picked up a few things!
$19.99
(Original: $58.00)
Get the pretty polished look down with this chic black shirt dress. Features lace inset and lace hem trim; rhinestone button accent and button-front detail. Side zip entry.
Size 1 measures 42" from shoulder
92% nylon, 8% spandex
Machine wash cold
Imported
The size I normally get is a 20 or 22 in Torrid Dresses that have a satiny look to them. The dress was OOS in a 22 but the 20 went OOS before I could check out. Because it has so much spandex in it I decided to go ahead and purchase the 18. If it does not work out then there is always ebay!
$14.99
(Original: $39.00)
Internet exclusive! All a board! Don't let these fabulous black and blue stripe heels pass you by. Features black ribbon with pink polka dots detail with red trimming on platform and colorful anchor print lining.
Approx 5" heel with 1" platform
Man-made materials
Imported
I have been eyeing these Iron Fist shoes for a while! I have at least two posts up about wanting them. I went back and fourth about purchasing them because of the heel height. I have a lot of 5 inch heels that hardly get any wear because I just don't stay in my high heels long and lately I really don't go anywhere to wear them. But I just couldn't say no to that price! This is the cheapest I have ever seen an Iron Fist shoe cost so I had to get them!
$4.99
(Original: $34.00)
You'll be loungin' in plush comfort with Hello Kitty in this super adorable must-have sleepwear couch kit. Get one for yourself and one as a gift! Kit comes complete with sleepwear and matching slippers.
Robe and Slipper: 100% polyester
Slipper: One size fits most
Sleepwear: Machine wash
Imported
I thought this blankie snugie was cute every since I laid eyes on it. I just never wanted to pay full price for it. I didn't even know it came with slippers until today...lol!....I'm kicking myself because I should have bought two so that I could give one away as a present. At that price who could resist? If I make another order and it is still available (doubtful due to price) then I will get another.
So I am pretty happy with what I purchased. I wanted to pay with paypal as I received my check from using ebates but for some reason the Torrid website would not let me. So my subtotal came to $39.97. I used a $10 off coupon code and my divastyle took (5%) $1.50 off. With shipping of $8.00 and no tax (tax free weekend in NC), my total spent came to $36.47.
About Me
CHarm Ming
View my complete profile

Blog Lovin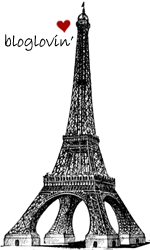 Follow my blog with bloglovin

Blog Archive