Bloglovin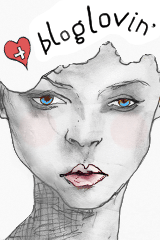 Follow my blog with Bloglovin

My Weight Loss Tracker
Created by MyFitnessPal - Free Weight Loss Tools


Wednesday, September 21, 2011
OMG....I just couldn't stay away! I placed two more small orders but this post will combine both since they were so small. Here is what I ordered....
I'm in the mood for off-the-shoulder tops for this fall so when I saw this cute grey one I scooped it up quickly!
$28.50
Classic, clean and chic, this grey lurex stripe top features off-shoulder detail and banded hem.
Size 1 measures 29" from shoulder
55% polyester, 29% rayon, 9% nylon, 7% lurex
Machine wash cold
Imported
For some reason or another my hautecash hasn't worked properly but this has been to my advantage. In previous posts, I got $75 off of $100+ purchase....Well this time I was able to get $25 off of a $25+ purchase. So my subtotal for this order was $28.50. With my discount of $25 and 5% (off of $3.50) diva style discount ($.18), my subtotal was then $3.32. With shipping of $8 and tax of $0.76, I spent $12.08 for the shirt! GREAT deal!
Now on to my fourth and what my wallet hopes is my last order....
$4.00
Internet exclusive! You'll be the fairest of them all in this darling Snow White key cap.
Imported
$6.50
Hello Kitty goes from cute to edgy in this Hello Kitty skull bow key cap.
Imported
$16.50
Internet exclusive! Keep your change in a safe and super cute place with this Hello Kitty skull bow coin purse. Top zip closure.
Man-made materials
Imported
I purchased both the coin purse and the key cap to match the purse and wallet from my previous haul. I just thought it would be too adorable! I got the snow white cap mainly to reach the $25 minimum but I did think it was cute too!
My subtotal before discounts was $27.00. With the $25 discount and my 5% (off of $2) diva style discount ($0.10), my subtotal was then $1.90. With shipping of $8.00 and tax of $0.67, my total spent was $10.67! amazing deal!
So even though I had to pay for shipping twice I only spent $22.75. I also used
Ebates
to get 4% cash back on my orders which will be sent to me in a check via paypal.
With all of my orders I spent $103.69, of which $32 was shipping so had I gone into the store I would have only spent $71.69. The
Hello Kitty purse
alone was originally $56.50 and the
matching wallet
was $29.50. In addition to that I ordered a few other items. With that in mind I would say I officially outdid myself with this haul!
About Me
CHarm Ming
View my complete profile

Blog Lovin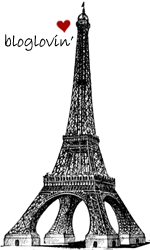 Follow my blog with bloglovin

Blog Archive