Bloglovin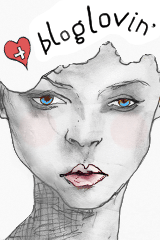 Follow my blog with Bloglovin

My Weight Loss Tracker
Created by MyFitnessPal - Free Weight Loss Tools


Tuesday, October 4, 2011
Recently I purchased one of the new holiday eyeliner sets. The set I got is "electric". The other set titled naked is more every day in my opinion. It consist of a black and brown variations. I wanted a more bold eyeliner.
In the set I purchased there is perversion (pitch black), ransom (irridescent purple), woodstock (bold pink), radium (blue), and junkie (sparkle green).
24/7 TRAVEL-SIZE SET OF 5
Our creamy, skip-proof, waterproof pencils are the best EVER, EVER, EVER! Finally try those shades you've been lusting after… or give them away as gifts.
They're creamy, they're waterproof and they come in a gazillion shades. Have no idea which 24/7 Glide-On Eye Pencil to buy first? Then test drive some of our favorites in these brilliantly coordinated Travel-Size Sets of 5! Neutral tones have never been so sexy in our Naked set, a collection of 5 shades(including Demolition, a brand new sumptuous matte dark brown) that give you subtle daytime sultriness. Our Electric set (as the name implies)contains 5 pencils revved up to give you a little nighttime ka-POW! Woodstock (a bright sparkly fuchsia), Radium(a vibrant, shimmery blue) and Junkie (a bright sparkly green) are all new! And after you've taken care of yourself, pick up a few sets for the makeup-obsessed in your life, or break them up into gifts. (They'll make you popular – take our word for it.) Beauty Editors and lay experts can't stop talking about these pencils; try them yourself and you'll see why.
Included in the Naked 24/7 Travel-Size Set of 5: Bourbon (brown w/gold sparkle), Demolition (matte dark brown), Stray Dog (shimmery greyish brown), Underground (metallictaupe), Zero (zealous black)
Included in the Electric 24/7 Travel-Size Set of 5: Junkie (sparkling bright green), Perversion (matte darkest black), Radium (vibrant shimmery bright blue), Ransom (bright iridescent purple), Woodstock (bright sparkling fuchsia)
The black is so very black! It's noticeably darker than zero. Probably not noticeable when on the lids though.
I was able to get $20 off and free shipping. In all I only paid about $13! Very good price.
I am happy with my purchase and I am seriously considering purchasing a back up set and the naked set.
Published with Blogger-droid v1.7.4
About Me
CHarm Ming
View my complete profile

Blog Lovin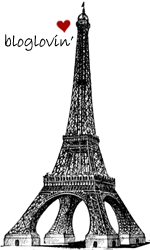 Follow my blog with bloglovin

Blog Archive