Bloglovin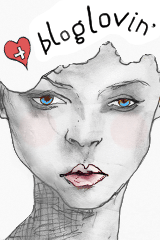 Follow my blog with Bloglovin

My Weight Loss Tracker
Created by MyFitnessPal - Free Weight Loss Tools


Sunday, December 18, 2011
So this weekend LB along with its sister sites had 50% off most everything off of its site. Yes this is what I purchased...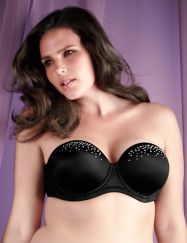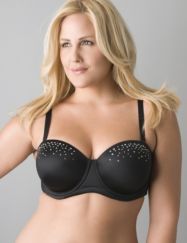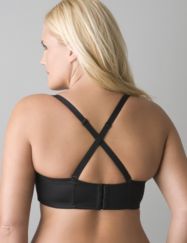 $52.00
Rhinestone-studded Runway Glam multi-way strapless bra makes versatile support sparkle. Go strapless or use convertible straps for a variety of configurations that make sexy, bare-shoulder fashions a breeze. Molded underwire cups and a wide band are supportive and comfortable.
I've been wanting one of the runway bras for a while. I just love sparkle. This one had the right amount and since I needed a strapless bra, it was perfect! This one will definitely need to be handwashed to preserve the rhinestones though.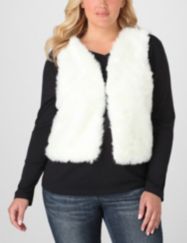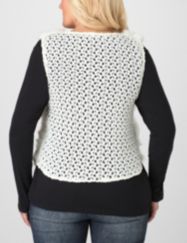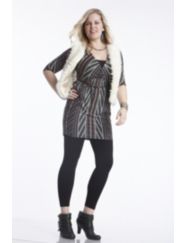 $44.99
Channel your inner rock star in this faux fur vest with crochet back. Single hook closure. Definitely adds a splash of excitement to anything you pair it with.
I saw a white fur vest at H&M that I loved but since my local store doesn't have plus size....well I just couldn't get it. When I saw this vest at Loop 18 (Lane Bryant sister site geared more so at young junior sized females), I just had to get it. I was slightly turned off by the crochet back but the front of the vest won me over.
Ok so my subtotal before any discounts (and you know I had discounts!) was $96.99. LB along with its sister sites had 50% off their entire sites! With that said, it brought the bra down to $26 and the vest down to $22.50! My subtotal was then $48.50! With tax of $3.27 and free HOME shipping, I spent $51.77! Great deal!
As always I used
Ebates
!
About Me
CHarm Ming
View my complete profile

Blog Lovin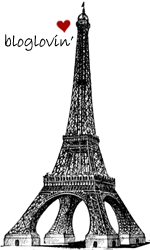 Follow my blog with bloglovin

Blog Archive