Bloglovin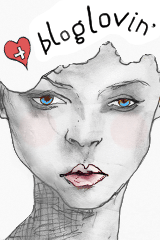 Follow my blog with Bloglovin

My Weight Loss Tracker
Created by MyFitnessPal - Free Weight Loss Tools


Saturday, December 3, 2011
Yes....You knew it was coming!....I can NEVER go without making AT LEAST two orders when I shop at Torrid! This time I did keep it small. I only purchased a top and a pair of skinny jeans...so more than likely I shall be making a third order (crossing fingers I can get my mom to pay for it as a Christmas gift!)
Here is what I purchased:
Regular: $44.50
Clearance: $29.98
Mix it up in pretty plaids in this dip-dyed flannel top. Features front button closure and a single decorative pocket with pyramid stud accents.
Size 1 measures 30" from shoulder
100% cotton
Machine wash cold
Imported
I fell HEAD over HEELS when I spotted this shirt. As a few readers might know, I work in retail. I'm currently over the men's department and in order to sell more I try to incorporate my style into my work. Button ups seem to be a big seller where I work and this button up is definitely a conversation starter!
$39.50
Internet exclusive! Slip into these sleek black skinny jeans for style that's simply beyond. Feature contrast stitching and five pocket design. Fit: fitted from hip to ankle
Leg: skinny
Rise: mid-rise, sits at belly button
Denim: lightweight super stretch
33" inseam
97% cotton, 3% spandex
Machine wash and dry inside out
Imported
I thought these skinnies were cute and at a very nice price point. I wanted to try more of Torrid's denim and I felt like these were perfect. Although I make many purchases from them during the year, I rarely purchase denim.
Okay so the denim were suppose to be an additional $5 off but for some reason it wasn't taken off. I've contacted Torrid about it. I've read on their FB page that at least one other person has had the same problem so I figure it's just a simple glitch that they will be glad to be aware of. Anywho I had some hautecash this go around as well. My subtotal before discounts was $69.48. With my hautecash ($25) and my diva style discount (5% or $2.22) my subtotal was then $42.26. This time around I did have to pay $8 for shipping and with tax of $3.39, my final total was $53.65. That will go down by an additional $5 plus tax when customer service gets to my email regarding the jeans.
For a plus size outfit (not that I'm wearing them together although I definitely would), that is pretty good!
Also I used
Ebates
to receive an additional 4% cash back!
About Me
CHarm Ming
View my complete profile

Blog Lovin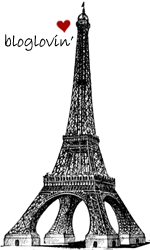 Follow my blog with bloglovin

Blog Archive