Bloglovin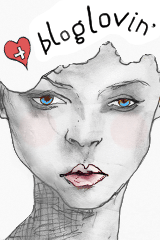 Follow my blog with Bloglovin

My Weight Loss Tracker
Created by MyFitnessPal - Free Weight Loss Tools


Sunday, February 19, 2012
So I finally made it to my nearest H&M (2 hours away) that carried the plus size line by H&M. At first glance I was like "This is it?!?" but then I said "Well at least it's bigger than the maternity section." Eventually I do hope that the plus line gets its own full blown department.
Ok so on to the review....
I tried on a few things and came to the conclusion that the sizing is cut small. For me at least. I have large upper arms and found that I had to go up a size in order to not have that "tight in the arms" look in the shirts. I also found out that I cannot wear the colored skinny jeans....more on that in a few....
Here is what I did purchase:
I purchased the dress in my "normal" size of a 2X. For reference I am a 2 in Torrid and a 18/20 in Lane Bryant. The dress is stretchy so I wont have any upper arm problems. I plan to purchase some tights/leggings to wear with the dress until the weather warms here. The dress was $17.95 and according to the website comes in beige and black. I only saw black at my store.
I purchased the top for $24.95. It also came in a pink plaid combo that I almost purchased. With the top I tried on a 2X and discovered my upper arms needed more room. It did fit ever where else though. I plan on wearing belt to take up some room but honestly there is not much difference between a 2X and 3X to worry about that.
I tried on these pants. At my local store they had the beige and a mint green color. I could not fit my big but in the size 24 pants. They were just too snug. I got them all the way up but buttoning them was out of the question. My best friend purchased the mint green color in a size 18 which is what she normally wears. We are shaped differently. I have hips and a butt but she has some hips and a flat butt (if you are reading this....sorry hun!)
I could have gotten this in a 2X but this was the last one left and it is a 3X. It is not outrageously big but I think it will fit better when I put a button up or something of the like under it. I tried it on over a cami for reference. It was fantastic in the arms but a little loose in the waist. The cardigan was the most expensive piece at $29.95.
According the the size chart I should be able to wear a 2X in everything but unfortunately life just doesn't work that way. At least I have a better understanding of what size I should start at the next time I go shopping.
Please keep in mind that I didn't try on any jeans or leggings. My store did have them but I didn't want to pay $49.95 for a pair of jeans. I already have black leggings so I did not purchase them. They also had dress pants and blazers. I did not try them on but I should have. The blazers were priced at $49.95. There were also basic shirts and tanks as well as sweaters. I plan on going back in about 2-3 weeks for the spring items.
About Me
CHarm Ming
View my complete profile

Blog Lovin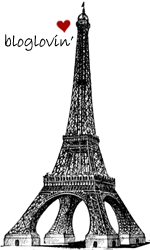 Follow my blog with bloglovin

Blog Archive