Bloglovin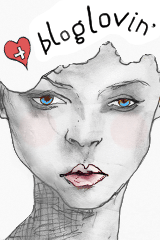 Follow my blog with Bloglovin

My Weight Loss Tracker
Created by MyFitnessPal - Free Weight Loss Tools


Monday, July 13, 2015
I've been hearing some good things about plus size retailer Fashion To Figure. The only reason I hadn't ordered sooner is because there is no store in my state! I do hope they open more stores. I am a follow of the brand on Instagram and I saw that they were having a 40% sale off of regular price merchandise and 50% off clearance. I decided that now was a better time than any to give them a try.
Stripe it chic in our latest one-piece: the Adelaide jumpsuit. A sleek and sexy design, this one-and-done stunner features a plunging v-neck, solid bottoms and tapered ankle for the ultimate on-trend look. Sleeveless, concealed back zip closure.
I decided to go with this jumpsuit because it was just too cute to pass up! I thought the front of the suit was just the right amount of sexy to take you from evening into the night. I also thought it was effortlessly chic. With something like this in your wardrobe, you can look good without even trying!
The Indra scuba bodysuit is a sexy single with edge to spare--long mesh sleeves and a sheer mesh yoke make this design a must for the party circuit. Style with everything from high-waist skirts to distressed jeans. Round neck, long sleeves, pull-on style.
It was love at first sight with this body suit. I have some cute ideas for this one. I hope it fits because I really hate retuning things! I haven't decided about the bra situation. Believe or not I don't have an all white bra! I was thinking of just buying some nipple covers and wearing it without a bra but we will see about that once I'm able to try it on.
Sheer, striped and fit to flaunt, the Wysteria pencil skirt is equal parts flirty and fashion-forward. Paired with a matching crop top, this transparent design is the ultimate trendsetter. Round neck, short sleeves.
I wanted to get a white skirt to wear with the top in case I just happened to attend a white party. Plus I don't have a white skirt in my wardrobe. I almost went with a different white skirt on clearance but I changed my mind because this one is more fitted.
I purchased a size 2, which according to their size chart should fit. I even looked up online what people were saying about sizing to make sure I got the best size for me. I'm crossing my fingers that everything fits the way I envision!!!
So before the discount my total was $103.90. With the 40% off, $41.56 was deducted bringing my subtotal to $62.34. I should've picked up something else because there is free shipping at $75, but instead I paid the $7.95 shipping which brought my final total to $70.29!
Have you purchased anything by this brand? If so please share in the comment section.
About Me
CHarm Ming
View my complete profile

Blog Lovin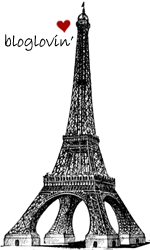 Follow my blog with bloglovin

Blog Archive