Bloglovin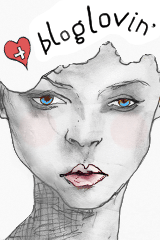 Follow my blog with Bloglovin

My Weight Loss Tracker
Created by MyFitnessPal - Free Weight Loss Tools


Friday, December 3, 2010
Ok so I bit the bullet and bought the shoes I talked about in my previous post. I just couldn't help it!!!
Beige Wildcat Photo Print System Heel (wide width)
Was: $39.00
25% off Sale: $29.25
Paid: $18.29
I was having second thoughts on purchasing the shoe because of the heel height. They are 5 inch heels with a 1 inch platform. I normally don't do anything over 3.5 inches. I've messed up both of my ankles so they tend to be a bit weak when I stand in heels. These
Torrid
shoes were just too cute to pass up. Torrid at one point had flats in the exact same print but I did not get them when they were in stock. =[ Silly me.
Because I tend to buy black shoes or solid colored shoes, I just thought this would be a GREAT addition to my wardrobe. Plus I tend to gravitate towards black clothes too. This will definately spruce up the wardrobe! I purchased a size 10 (normal size). Hopefully the shoe fits. Torrid shoes usually run slightly larger and since this shoe is a wide I'm not sure what to expect. *fingers crossed*
So as stated the shoes were originally $39.00. Torrid had a 25% off sale that brought the shoes to $29.25. I used a $10 off coupon (btdm1210) plus my diva style discount of 5% (took off a whopping $0.96) my total for the shoes was $18.29! After the high as a kite $8.00 shipping and tax of $2.04, my total spent on the shoes was $28.33. I kind of wish I would have been able to go to the store and purchase them. That way I could have tried them on, and avoided paying the shipping. Unfortunately the store was closed when I made my purchase so I couldnt even call to see if they had my size and being since the closest store is 40 min away I wanted to MAKE SURE they had them before I took that drive. Plus torrid is having different sales and I did not want to take the chance of having to pay more for the shoes.
Well be sure to take a look at the website....Hopefully torrid will add more to the clearance section and have a 50% off next week so that I can stock up! =]
Now I have my eye on these shoes:
Iron Fist - Black and Blue Stripe Sink Ship Heels
$39.00
The only thing stopping me is that the shoe is peep toe and it's cold where I live right now. I could of course save the shoe for summer/spring. But I want to first see how the wide width shoe fits before I go purchasing another. The Iron Fist shoe is an internet exclusive so I would have no choice but to order online. If the shoe fits....I will not only wear it (lol) I will order more!
*************************************************************************************
Update: 12/07/10
I received the wild cat heels! I absolutely LOVE them. They are a slick type of material...meaning they are not suede or satin but it the material is "slick" to the touch. I also noticed that most of the shoes on torrids website state "wide width". I think this is because the shoes are made for a bigger foot. They still fit the same as any other 10 shoe I have ever worn from the store. The heel although skinnier than I am use to, still is sturdy. I don't feel as though I am going to break the heel or have that "bend" affect that you see with cheap heels. I will have to practice walking in the shoe as they are taller than I usually purchase. The bottom of the shoe is sorta "slippery" so you may have to get some grippers. =]
Overall a great addition to anyone's wardrobe. I would definately reccommend these, especially with a discount!
About Me
CHarm Ming
View my complete profile

Blog Lovin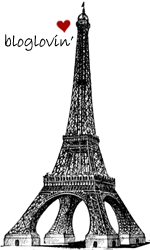 Follow my blog with bloglovin

Blog Archive